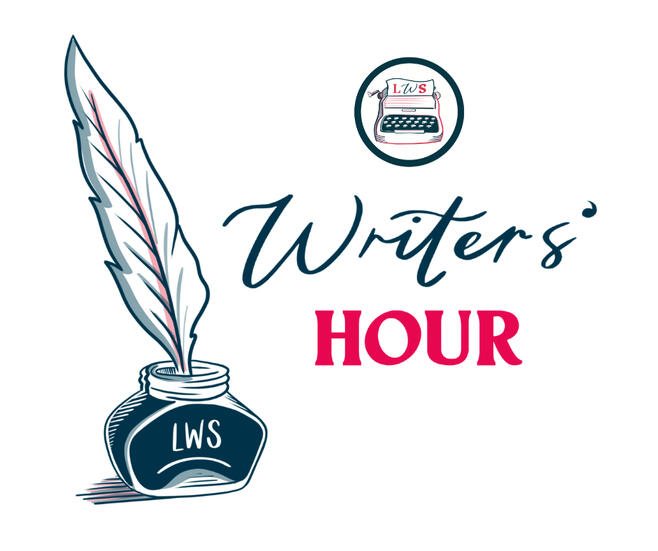 There are many disciplined writers, but I am not one. There have been weeks, sometimes months when all I have done is to agonise about writing but get a single word down. And then there have been times when I have found that magic state of flow. Inevitably, a busy period at work throws a spanner in the works and I fall out of the habit.
A few months ago, my friend Margaret Paton, who single-handedly organises the Central West Writers' Group, put up a post on our Facebook page.
Writershour.com – Daily Writing Sessions. Brought to you by London Writers' Salon.
I was intrigued. It took me a while to work out that there were in fact several writers' hours, all held between 8 and 9 am around the world. The one in London is between 5pm and 6pm Australian Eastern time, while the New York hour comes on at 10pm to 11pm. As I am night owl, I tend to catch the New York session but sometimes I am lucky enough to be home by 5 to take part in the London session.
The concept is deceptively simple. Writers log onto Zoom at the specified hour, a host mutes the conversation and welcomes us all. There is an explanation of the process: we are to type our intention for the next 50 minutes into the chat pod and some of these are read out. We may be sitting isolated from each other yet there's a definite feeling of community. We are all comforted by the couple of hundred people sitting in their own space, all engaged in the writing process and experiencing similar struggles and joys.
The host reads out an inspiring quote, we raise a glass of water or cup of tea and off we go, keeping our cameras on for extra accountability, or not. After fifty minutes, a voice gently invites us back into the 'room'. We use the chat pod to say how we went, whether we reached our goal for the hour and how we felt. One or two people are randomly chosen to report back before we say goodbye. It is as simple as that.
Since coming across the London Writers' Salon, I write every day. I am beginning to recognise faces and love the way we encourage each other. I feel part of this wonderful world-wide community and best of all, I have written many thousands of words. I only wish I had come across the London Writers' Salon when they first went online during lock down. Since then, they have grown exponentially. There aren't many positives I can point to when it comes to Covid, but the Writers' Hour is definitely one. I have finally found my community and reawakened my enthusiasm for writing.
For the past three years I have struggled with writing my memoir. Within a few months of regularly attending Writers' Hour, I have completed my first draft and I'm now using my daily writing habit for editing. I never thought I could say that I'm looking forward to when my book is published. Thanks to the London Writers' Salon, that day is now within reach.